#PacificPlates: The Tastes & Traditions of Richmond
Price: $88.80 per person (plus taxes & gratuities)
This is a long-table, communal dining experience with all guests seated together. Guests can book 1 to 12 seats and we require a minimum of 8 for the experience to run.
Contact us at [email protected] to inquire about private bookings.
"You have to taste a culture to understand it." – Deborah Carter, Food Writer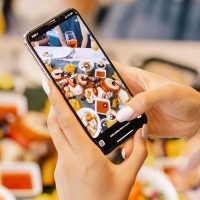 At the Vancouver Airport Marriott's #PacificPlates, you'll experience a culinary journey celebrating the history and traditions of Richmond, British Columbia. With this exclusive, five-course experience, Executive Chef Michael Gonzales will take your taste buds on a tantalizing tour of the city's diverse and unique flavours. Each of the five courses represents one of the prominent cuisines of Richmond: Taiwanese, Hainanese, Japanese, Filipino and Indian. By collaborating with his diverse team for each dish, Chef Mike has ensured the menu is hyper-local and authentic.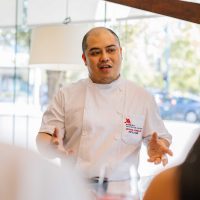 As you taste your way through history, you'll hear directly from Chef Michael as well as our team members about their personal immigration stories of resilience, their connections to the dishes and the customs and dining etiquette unique to each cuisine. You'll leave with a full belly, a special treat to take home and a deep appreciation for the area with memories to last a lifetime. Learning about Richmond has never been so delicious.
* taxes and gratuities are additional.